10 October 2018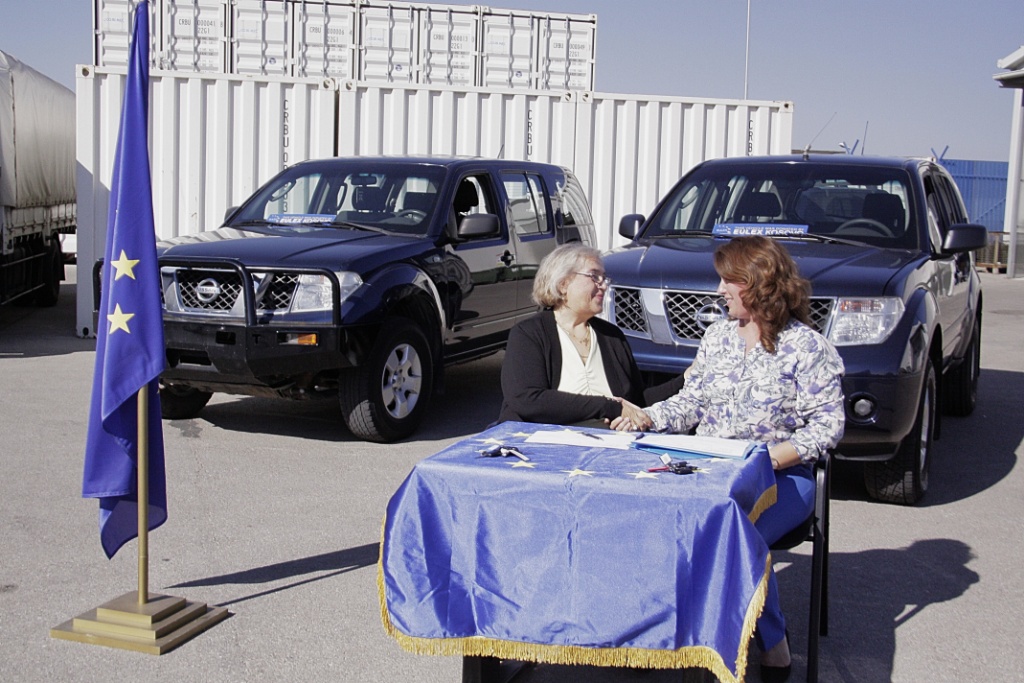 Yesterday, 9 October, Ms Alexandra Papadopoulou, EULEX Head of Mission, donated two vehicles to Ms Minire Begaj, Head of the Governmental Commission on Recognition and Verification of the Status of Sexual Violence Victims during the Kosovo conflict a committee mandated by the Kosovo Government to carry out all the necessary procedures to determine and formally acknowledge the status of war-related victims of sexual crimes.

The two Nissan Pathfinders were donated during an official ceremony and will be instrumental to the activities of the Committee in restoring dignity to the women who suffered sexual abuse during the 1998-1999 Kosovo conflict.

EULEX has a long tradition of donating vehicles and other equipment to Kosovo institutions to support capacity building and local initiatives and will continue supporting such initiatives within its means and capabilities.

Back