15 July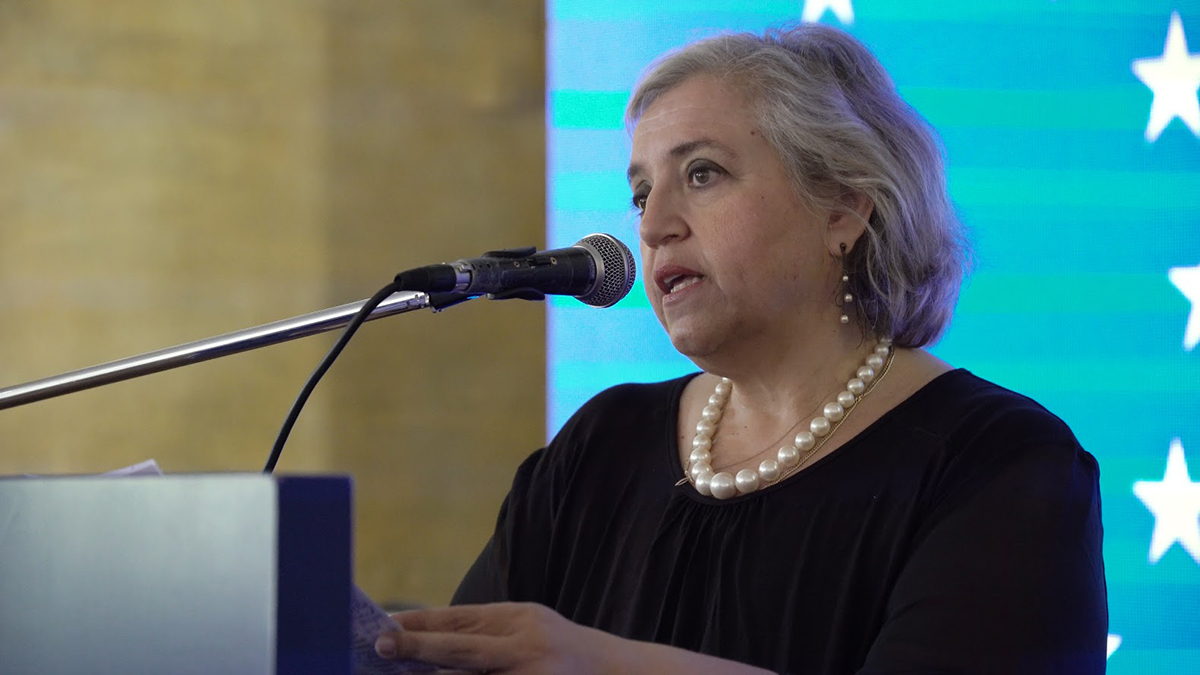 Political leaders, as well as representatives of media outlets, civil society and international organizations attended the farewell reception for outgoing Head of EULEX, Alexandra Papadopoulou, who left EULEX after nearly three years of service.
During the farewell reception, the outgoing EULEX Head reflected on her tenure as Head of Mission, noting that the responsibilities she had to handle as the Head of the biggest CSDP Mission the EU has ever deployed were enormous. "It wasn't an easy ride, but it was amazingly rewarding," pointed out Papadopoulou.
The outgoing EULEX Head also spoke about the most important challenges she faced in the past three years: "The first one was managing expectations. This was a problem from the inception of EULEX, from the very first time EULEX set foot in Kosovo. The second challenge I had to face was the transformation of the Mission. At some point, the Mission had to acknowledge the fact that Kosovo has matured. Maybe Kosovo is not perfect, a lot of work still needs to be done, but Kosovo has matured. So, EU Member States made a decision that EULEX had to change its mandate to reflect the new reality." Papadopoulou added that the change of EULEX's mandate was also a testament to what the Mission has accomplished together with Kosovo, because – as she noted - "EULEX's achievements are Kosovo's achievements".
Papadopoulou also thanked everyone in Kosovo for their support and kindness. "Everybody has been so kind to me that it was overwhelming," said Papadopoulou, adding: "Thank you all very much for supporting me, for showing me friendship and kindness, and for offering me your hospitality in Kosovo during these three years. I'm not going very far, Greece is very close and I'll come back to visit because Kosovo has a special place in my heart."
Back