06 August 2018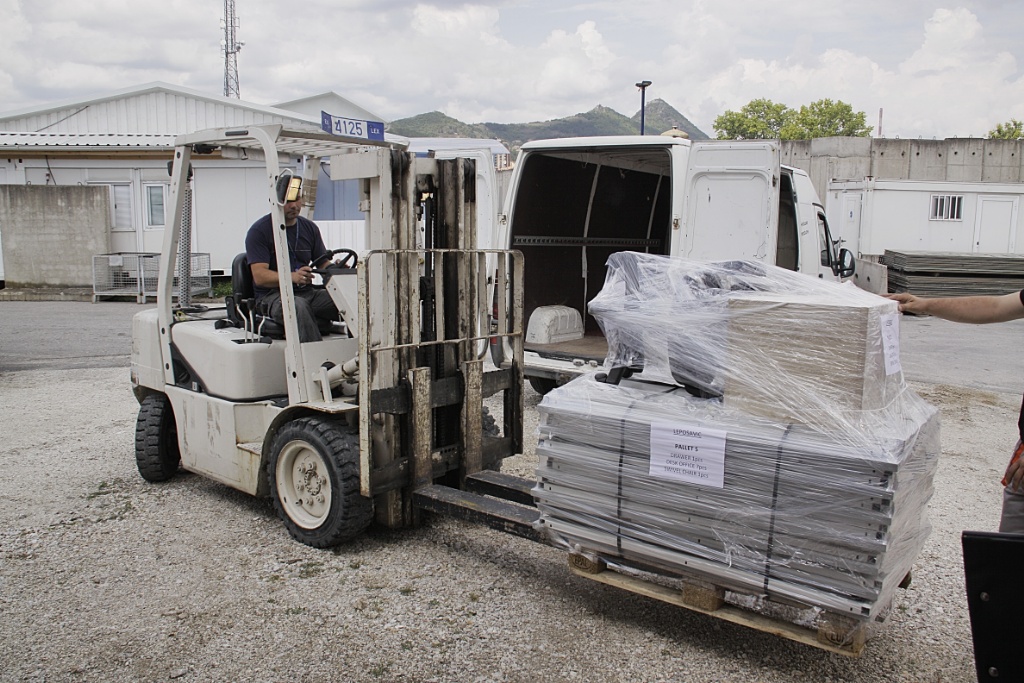 EULEX handed over equipment and office furniture to the Kosovo Ministry of Local Government Administration, as a donation to municipalities of Mitrovica North, Municipality of Leposavic, Municipality of Zvecan and Municipality of Zubin Potok.

The handover ceremony was attended by the Mr. Muhamed Cuni on behalf of the General Secretary of Ministry of Local Government Administration and EULEX Head of Technical Services Mr. Julien Feuillet.

Mrs. Adrijana Hodzic, the Principle Executive Officer of North Mitrovica Municipality received the donation for North Mitrovica Municipality during the handover ceremony.

EULEX has a long tradition of donations to Kosovo institutions in support of capacity-building initiatives and implementation of best practices.

Back