In Between Justice and Music – Meet Vjollca Kroci-Gerxhaliu
08 May 2017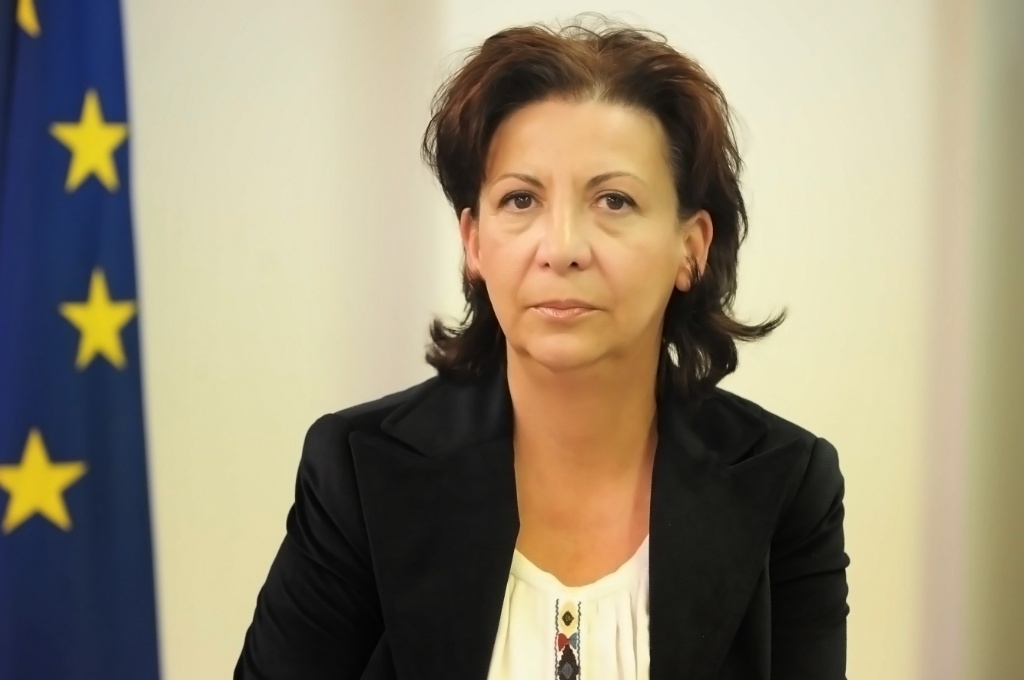 Born and raised in Prizren, an ancient city where art and history influence the generations, played a significant role in making who she is today. Meet Vjollca Kroci-Gerxhaliu who works at EULEX as a legal advisor.

Vjollca is a legal advisor at the Court of Appeals and the Supreme Court. There she works closely with EULEX judges, assisting with the adjudication of serious criminal cases. She feels that her exposure to the multi-cultural judicial environment of the Mission enables her to expand professionally. "I have managed to adjust and align my previous professional work experience to fit with the international standards of the Mission", she explains.

Since an early age, Vjollca faced the dilemma of whether to pursue music or law. Growing up in a family of prominent Kosovo lawyers and hearing their stories helped tip the scales in favour of law. "I loved playing the piano, but when it came time to decide what to study, I choose law", says Vjollca.

Though busy with balancing the scales of Lady Justice, Vjollca is passionate about music. "I love Chopin. I feel calm when I listen to his music", she says.

Vjollca's professional career began after the end of the Kosovo conflict. In 1999, an opportunity presented itself, and she began her career at the International Medical Corporation within the Human Resources Department. In this capacity, she was responsible for contracts and hiring. While not an ideal situation for a lawyer, this position opened doors later for further work in international organisations.

Vjollca was raised in an organized and structured family. Her father was educated in Croatia and worked as a military defense professor at Dubrovnik College and Prizren High School after moving back to Kosovo. His passing at a young age meant that her mother had to independently raise two children.

"My mother is my hero. At the time when we lost our father and she lost her life companion, my mother was very young. She was always a committed parent, having to be both our mother and father, raising us to become strong individuals. My father's legacy in bringing up my brother and myself pushed us to reach the highest standard of education and this was something that my mother always stayed true to", says Vjollca.

The importance of family, for Vjollca, is evident. When asked about her most significant accomplishment she quickly responds "my three children." Passionately supportive, she enjoys hearing about their day and encourages them in any endeavor, such as studies and various creative projects.

She joined the OSCE in 2000 where she quickly thrived in its multi-cultural environment. Within only a few months, Vjollca was promoted to legal adviser and started working on criminal defense cases.

Whilst in the OSCE, Vjollca assisted Kosovo defense councils in preparation of criminal cases from the very beginning to the final stages of the criminal proceedings. These were conducted with full respect to the case law from the European Court of Human Rights, which at the time started to be applicable in the Kosovo Legal System. "I felt so confident in this role that in 2005 I opened my own practice for nine years", says Vjollca.

It was not until opening her own practice that she realized the importance and satisfaction of working in a multicultural environment where she was regularly challenged and stimulated in her work. "I missed the multicultural legal team atmosphere I found at the OSCE and decided to join EULEX in 2014."

Vjollca is a keen walker who enjoys outdoor activities. She says, "I'm often teased at work because I walk from home to the Palace of Justice and back every day." It is no surprise then that during the weekends she can be found hiking in the mountains, followed by her dog.

She is most proud of being the first person to assist a Kosovo defense counsel in drafting the first application to the Strasbourg Court of Human Rights at the time when she was working for the Criminal Defence Resource Centre established by the OSCE. It was a case of an arbitrary arrest, she remembers. "For me, this was remarkable to be a part of something new and watch something develop for the first time in Kosovo," she proudly says.

She believes that Kosovo's rule of law is improving and with it people's confidence in the institutions. "Kosovo has made progress since the end of the conflict. We had to start from scratch in the rule of law area. I am happy to work in an organisation such is EULEX that continues to contribute significantly to this process", she says. "I feel there remains a lot to be done in the area of justice, but we are on the right path to achieving it. We owe it to our children – and to ourselves", she concludes.

Back