More from Multimedia ...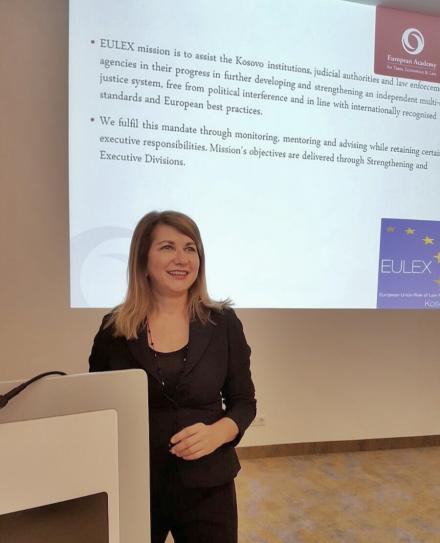 EULEX Head of the Press and Public Information Office, Dragana Nikolic-Solomon, delivered a "Managing a Crisis" lecture today at the International Seminar on Crisis Communication in Public Institutions and Organisations, organised by the European Academy for Taxes, Economics & Law in Berlin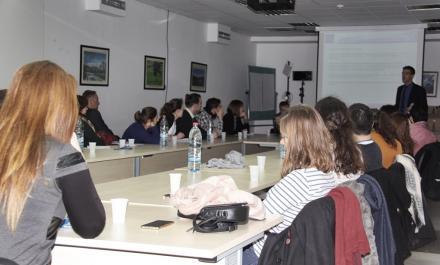 Yesterday, MA students from the Université de Strasbourg studying European Security and International Stability visited the EULEX Mission in Kosovo. Twenty-seven students were briefed on the Mission's mandate and challenges in implementing it.
A delegation of the British Group Inter-Parliamentary Union visited EULEX Kosovo and met with the Head of Mission, Ms. Alexandra Papadopoulou.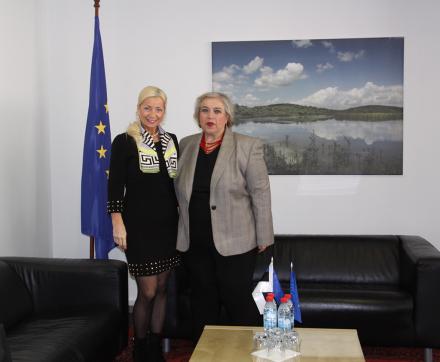 EULEX Head of Mission Ms. Alexandra Papadopoulou met today with the Estonian Ambassador to Kosovo Mrs. Eve-Külli Kala.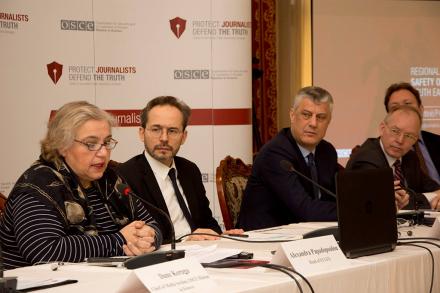 Journalists gather information and investigate facts in order to say THE STORY. Stories have a purpose: to inform people so that they check on their government and decisions taken in their name, as well as to make important decisions about their lives and what kind of society they want to live in.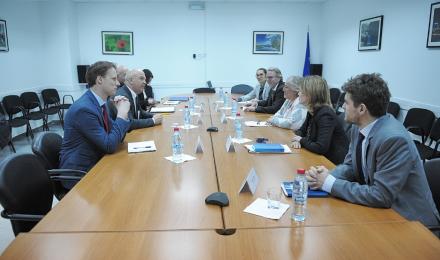 EULEX Head of Mission Ms. Alexandra Papadopoulou met today the Council of Europe Commissioner for Human Rights Mr. Nils Muižnieks to discuss efforts to strengthen the Rule of Law in Kosovo under the current EULEX mandate. They discussed specific challenges faced by EULEX when dealing with war crimes and EULEX's commitment to support transitional justice aimed at fighting impunity, strengthening the rule of law and contributing to reconciliation.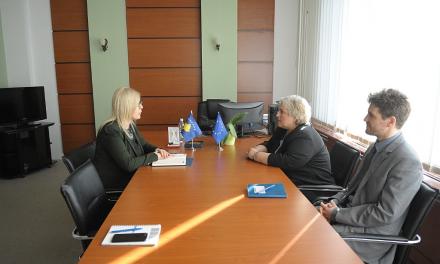 On 3 February, EULEX Head of Mission Ms. Alexandra Papadopoulou met the Chairwoman of the Committee for European Integration of the Assembly of Kosovo, Ms. Njomza Emini, and discussed Kosovo's efforts in the rule of law area in the context of the implementation of the Stabilization and Association Agreement with the EU, EULEX's current mandate and efforts to strengthen the rule of law in Kosovo.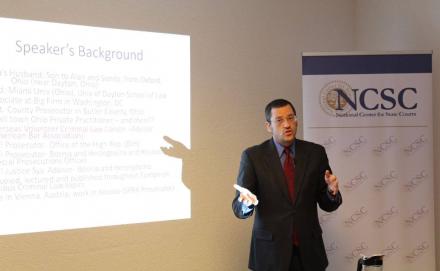 Excellent cooperation is developing between the D4J Program's Live Legal Clinic and the European Union Rule of Law Mission in Kosovo (EULEX). This cooperation paved the way for EULEX Prosecutor Drew G. Engel to deliver a lecture...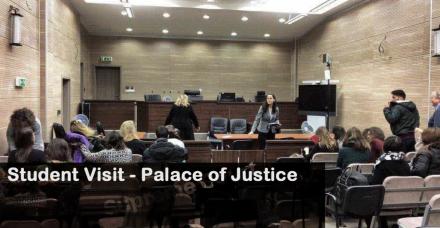 On 19 January 2017, Malcolm Simmons, President of EULEX Kosovo Judges, received students from the European Master's Degree...