"Don't remain a victim of domestic violence because you have nowhere to go. Claim your right to property!" This is the slogan of the awareness raising campaign on the connection between property rights and domestic violence, which was launched on 26 November in Pristina.
The campaign, which is supported by the European Union Rule of Law Mission in Kosovo (EULEX), the EU Office in Kosovo, the Ministry of Justice and the Forum for Leadership and Diplomacy, aims at empowering victims of domestic violence to claim their right to property so that they grow financially independent. Such independence will help them walk away from abusive relationships.
"Where can I go?"
Survivors of domestic violence often have no answer to this question. The lack of access to property rights, as well as economic rights in general, is promoting a culture of vulnerability, where many women may feel they have no other alternative than to stay in abusive and violent relationships. Limited economic rights for women is a fertile breeding ground for domestic violence. Access to physical capital that comes from property helps survivors of domestic violence achieve economic independence.
According to the Kosovo Constitution and relevant legislation, all citizens enjoy equal property rights. However, data shows that only 17% of women in Kosovo own property, while 7% of women inherit property. In addition, many Kosovo women every year forego their right to inherit property and the already existing inequality in ownership of property is thus exacerbated.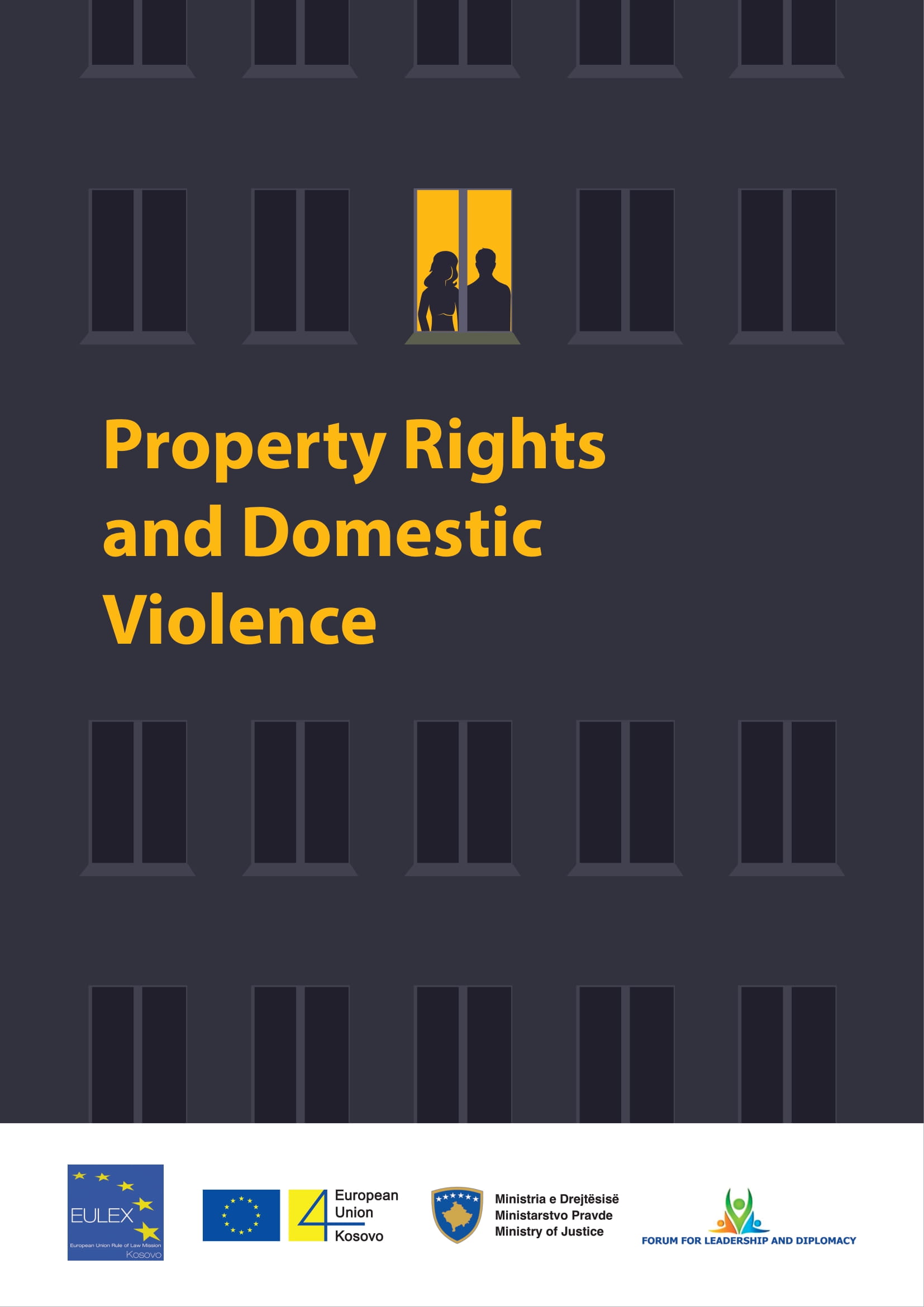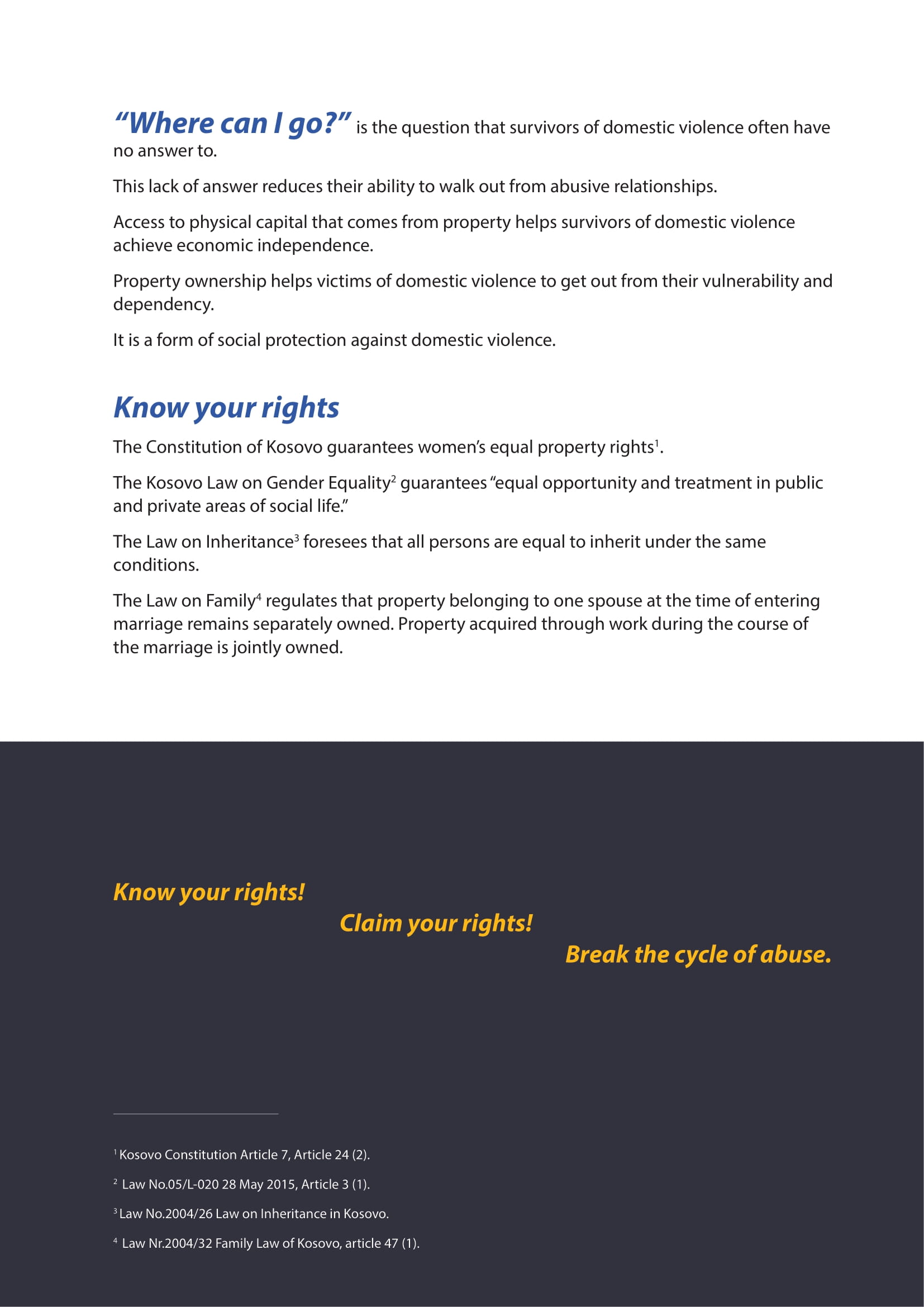 The campaign will see billboards placed throughout Kosovo, as well as radio spots, TV spots, and web ads.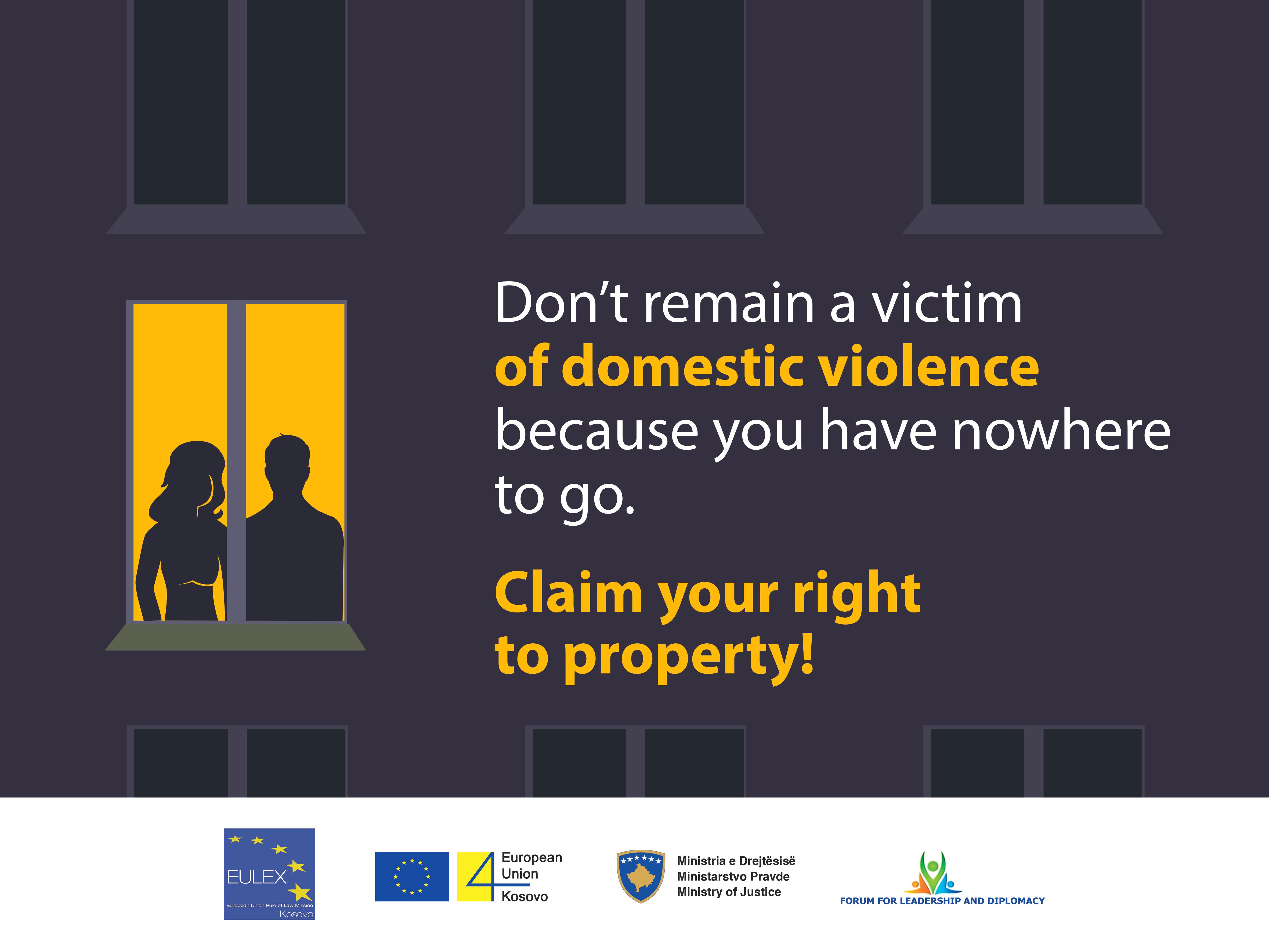 To learn more about the campaign, watch the interview of the EULEX Spokesperson Ioanna Lachana and the Director of the Forum for Leadership and Diplomacy on KTV: https://youtu.be/YJ7mOk8OXvA
Also watch the interview of EULEX's Gender Advisor Chiara Tagliani and Adelina Emini the Forum for Leadership and Diplomacy on RTK: https://youtu.be/7TqBJSNBNY0
The campaign was also discussed on Klan Kosova TV in an interview of EULEX Spokesperson Donika Berisha, Njomza Emini and Adelina Emini of the Forum for Leadership and Diplomacy. The interview is available here: https://www.youtube.com/watch?v=3lQxc1ymATQ
In addition, EULEX Gender Advisor, Chiara Tagliani and Adelina Emini of Forum for Leadership and Diplomacy talked about the campaign on Kanal 10 Afternoon Show: https://fb.watch/9EybiXDOVX/