The "No bruises ≠ No violence. The signs of violence are not always visible" campaign was launched on 1 December in Pristina during an event that saw the participation of Kosovo's Deputy Minister of Justice, Nita Shala.
The campaign, which is supported by the European Union Rule of Law Mission in Kosovo (EULEX), the EU Office in Kosovo, the Ministry of Justice and the NGO Zensko Pravo/Women's Rights, aims at helping victims of psychological violence recognize abuse when it does not leave a bruise and at encouraging them to report the case to the police.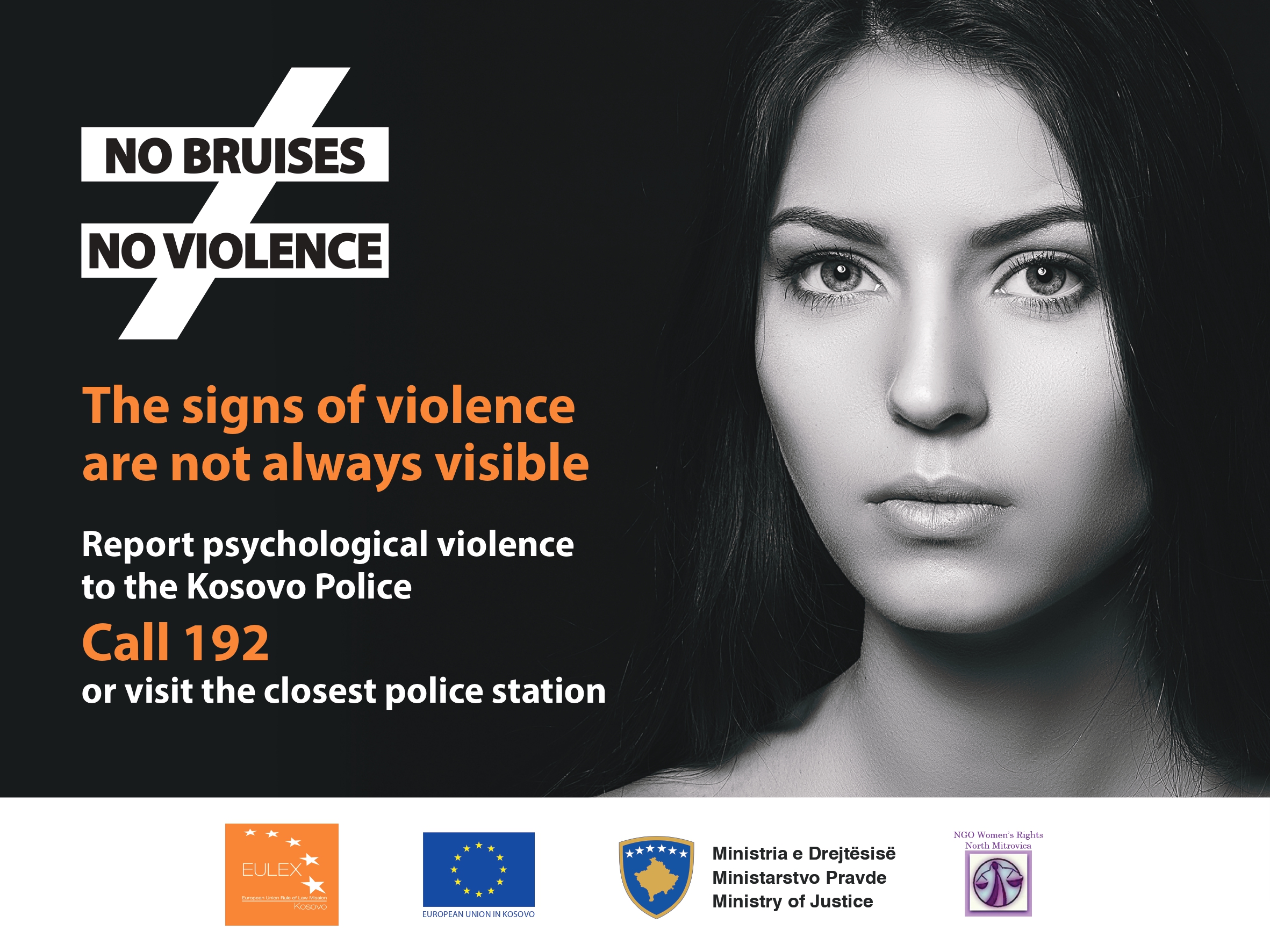 You are crazy
I didn't say that
That's not what happened
I do it because I love you and care for you
No one would ever be with you but me
Everyone knows you are crazy, even your parents
You can call the police, but you know I was only holding you while you were hitting me
It was just a joke
These are some of the statements gaslighters use to inflict emotional damage, and therefore, obtain and maintain control and power over their victims.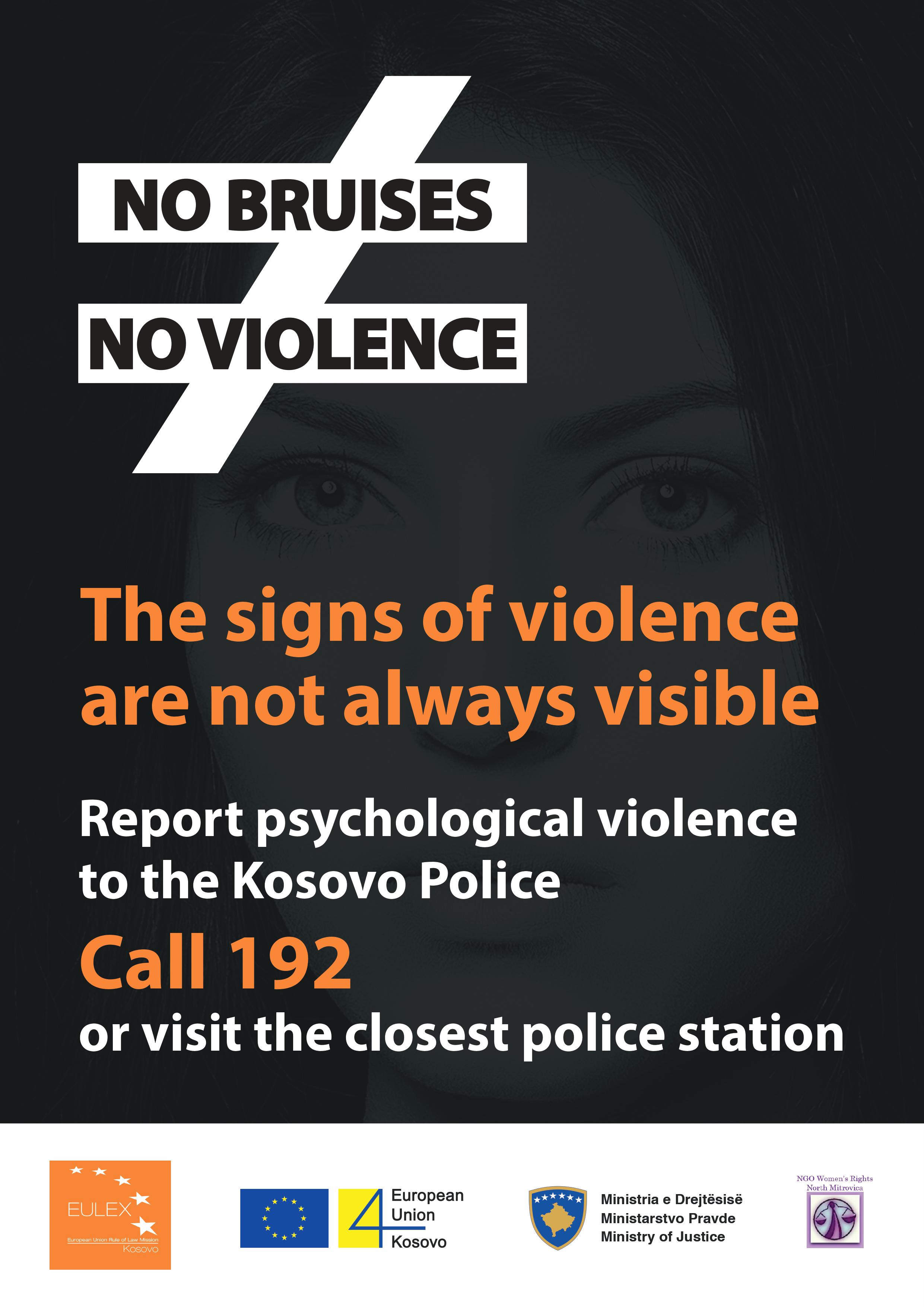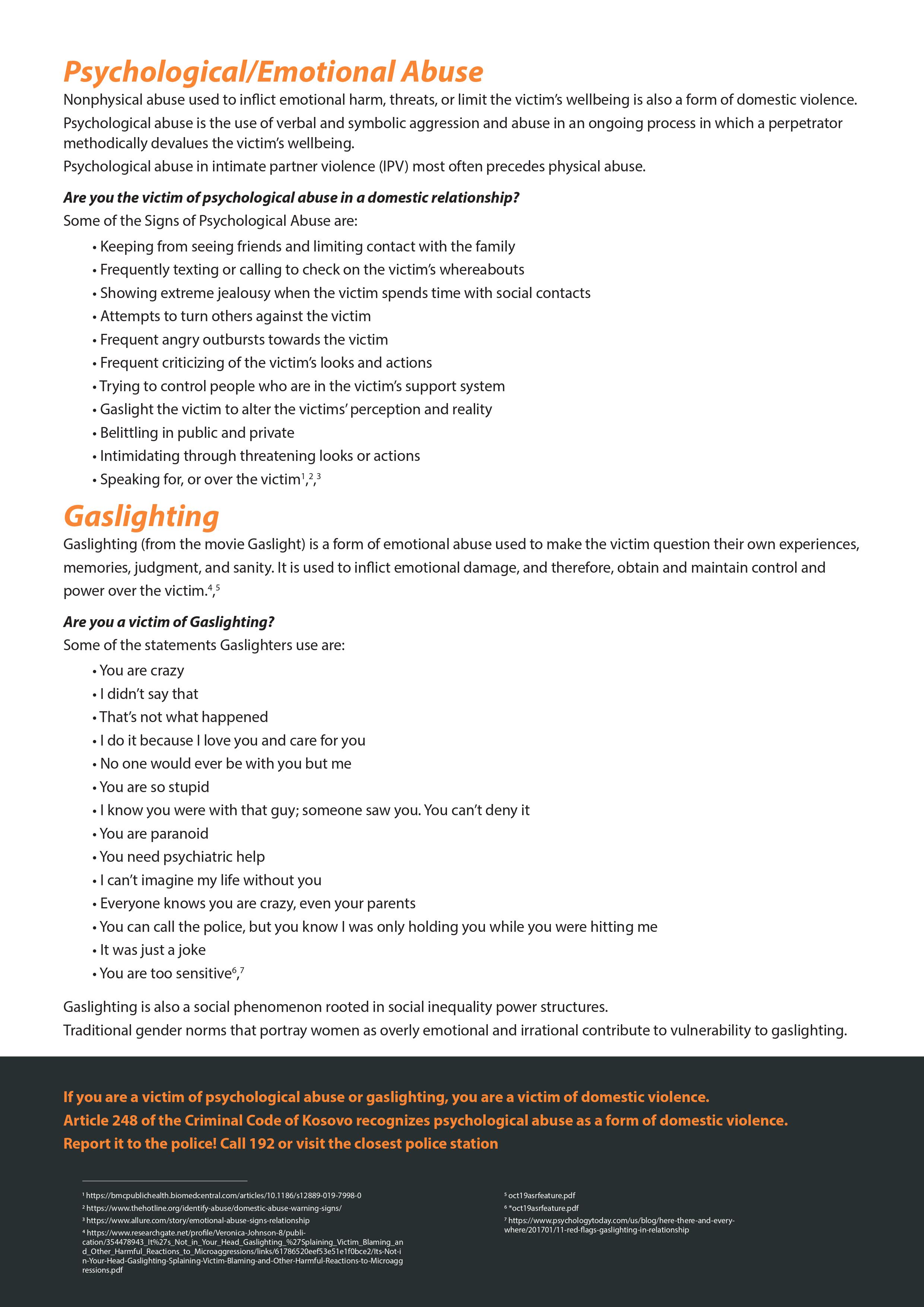 The campaign will see billboards placed throughout Kosovo, as well as web ads.