Today, a group of twenty four students from the International Relations Department at the Amsterdam University College visited EULEX as part of the course "Peace Lab", which teaches students about conflict resolution, post-conflict development and mediation, with a special focus on the history of Kosovo.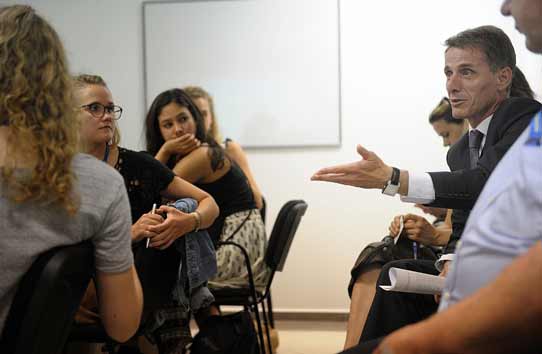 These students had the chance to engage with EULEX staff and partake in a series of presentations facilitated by the Head of Political Department Ismije Beshiri, Head of Press and Public Information Office Dragana Nikolic Solomon and Naim Hajdari Political Officer.
The presentations were mainly focused on the on the work of EULEX and political situation in Kosovo.
A lively and dynamic discussion followed, triggering numerous questions from the students.