03 December 2018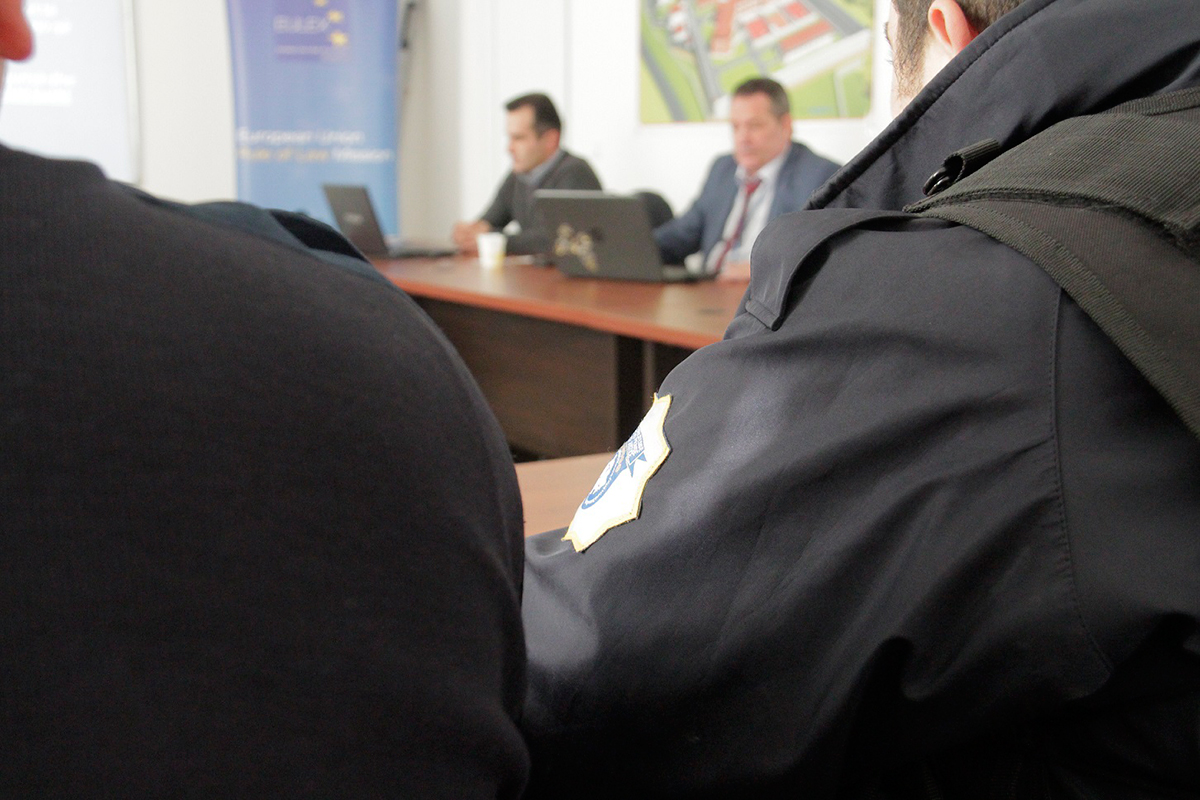 A EULEX-organized workshop on prison security for the Kosovo Correctional Service (KCS) ended on 30 November in the high security prison of Gërdoc/Grdovce.

The aim of the workshop, organized in four different days - two in October and two in November - for a total of 20 correctional officers, was to train them on prison security, static, procedural and dynamic security, concept of the risk and contingency planning, and to increase their response capacities in different crisis situations.

The EULEX Correctional Unit keeps supporting the KCS to increase its capabilities in security planning, security assessment, risk analysis and assessment, contingency planning and other security related fields, and to this end the role of the EULEX Correctional Unit during emergency and crisis situations was also explained.

"Today we received a training from EULEX on emergency plans. Crises in prisons are unpredictable, we need to be prepared in advance. The knowledge gained from today's training will be shared by my colleagues", said Fadil Sopjani, supervisor at the detention center in Pristina.

Back