05 December 2018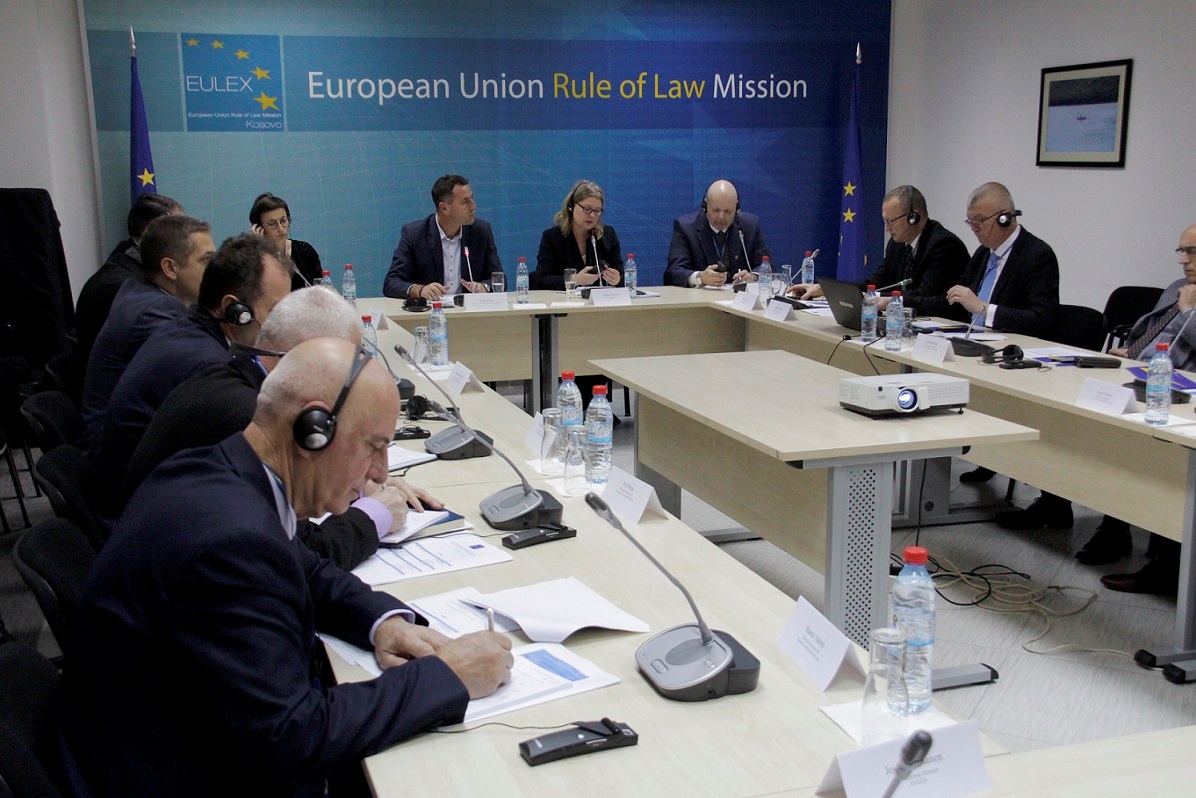 EULEX hosted the first meeting between the Senior Management Team of the Kosovo Correctional Service (KCS) and the EULEX Correctional Unit team today.

Aimed to enhance the cooperation and focused on building a sustainable institutional relationship based on the European best practices, the meeting was a good opportunity for the EULEX Correctional Unit to introduce its organizational structure, tasks, responsibilities and priorities for the next six months to their Kosovo counterparts.

Nehat Thaci, Director General of the KCS, presented a brief overview of the main objectives of the strategy for development and re-organization of the Kosovo correctional system and thanked EULEX for its support over time. He further stated that the KCS will continue to rely on the EULEX Correctional Unit contribution for strengthening their capacities.

EULEX and the KCS agreed to organize regular meetings for improving their cooperation and for harmonizing their common efforts in achieving measurable results.


Back