More from Multimedia ...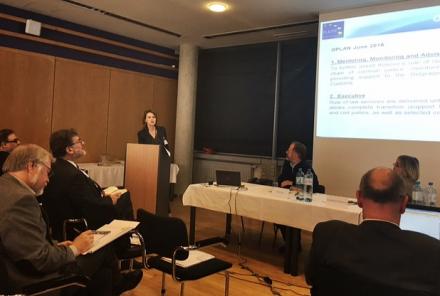 Marianne Fennema, Head of Legal Office and Human Rights in EULEX, spoke yesterday about EULEX's mandate at the University of Graz. The conference on 'New Challenges for the Internal and External Security Policy of the EU' and was attended by students, diplomats and academics working in this field.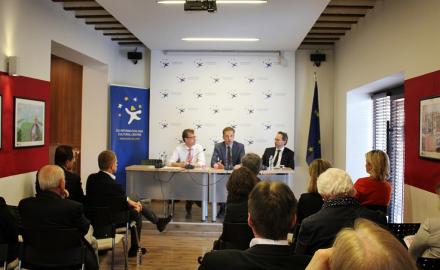 EULEX, together with the EU Office, briefed an economic mission from Austria, composed of representatives from the Austrian Ministry of Economy, Austrian Chamber of Commerce and Austrian companies, during their visit to Kosovo.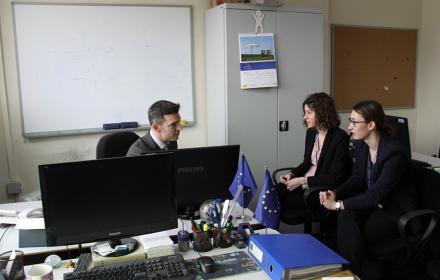 Two students, Alexia Cussac and Myrtis Vinas-Roudieres, from the 'Ecole Nationale de la Magistrature' in France visited EULEX's Police HQ (PHQ) and the Palace of Justice. While at PHQ, they spoke with the Legal Officer, Marc Meslin, who works in the Office of the Chief EULEX Prosecutor.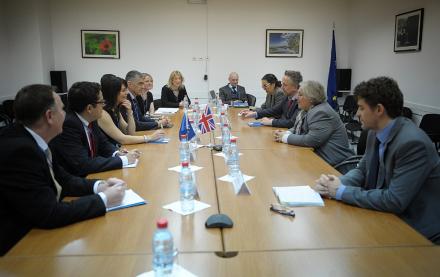 Today, EULEX Head of Mission, Ms. Alexandra Papadopoulou met with a delegation from the British Government, the Stabilisation Unit's Capability Team, and the Ministry of Defence Police. At the meeting, Ms. Papadopoulou informed the delegation on the mission's mandate and efforts to strengthen the Rule of Law in Kosovo. The team is visiting Kosovo with the intent to change the perceptions of International Policing in the UK, with the ultimate goal of increasing the participation of UK officers.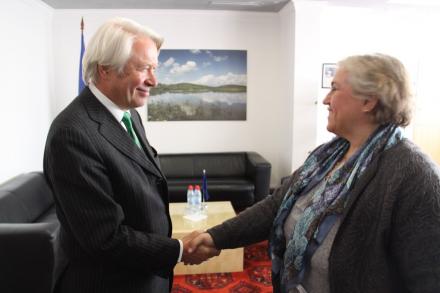 Today, EULEX Head of Mission, Ms. Alexandra Papadopoulou, met with Prof. Dr. Jan De Groof, UNESCO Chair for Education and President of the European Association for Education, Law and Policy. During the meeting, Ms. Papadopoulou briefed Professor De Groof about the Mission's current mandate and efforts to strengthen the Rule of Law in Kosovo.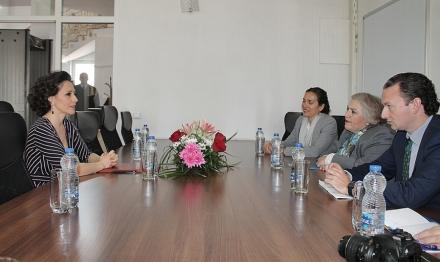 EULEX Head of Mission, Ms. Alexandra Papadopoulou visited north Kosovo and met with the mayors of Leposavic and Zvecan. In separate meetings they discussed important matters for the local community like the freedom of movement, civil registration and license plates. Ms. Papadopoulou underlined the need for the continuous constructive engagement of the mayors, emphasizing that such cooperation is of crucial importance for the local community.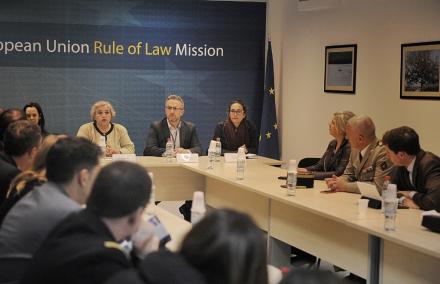 A delegation from the French Institute for Higher National Defence Studies (Institut des Hautes Etudes de Défense Nationale - IHEDN) visited EULEX Kosovo...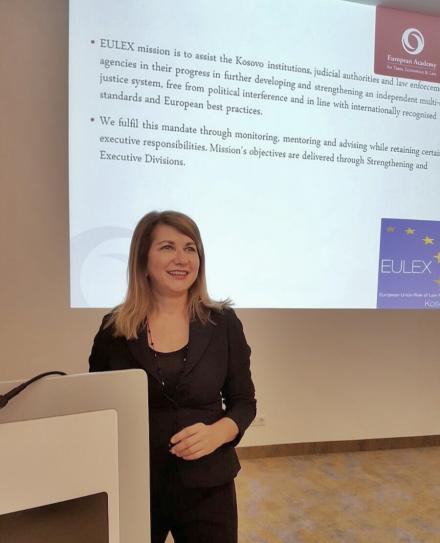 EULEX Head of the Press and Public Information Office, Dragana Nikolic-Solomon, delivered a "Managing a Crisis" lecture today at the International Seminar on Crisis Communication in Public Institutions and Organisations, organised by the European Academy for Taxes, Economics & Law in Berlin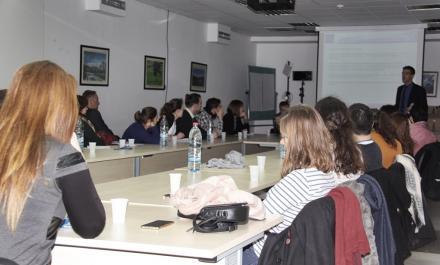 Yesterday, MA students from the Université de Strasbourg studying European Security and International Stability visited the EULEX Mission in Kosovo. Twenty-seven students were briefed on the Mission's mandate and challenges in implementing it.