Today, on 14 September, the closing ceremony of the Specialist Drug Interdiction Training for Kosovo Customs (KC) and Kosovo Border Police (KBP) Officers, organized by EULEX in partnership with the US State Department's Export Control and Related Border Security Program (EXBS), was held at the presence of Director of KBP Mr. Shaban Guda, Director for KC Law Enforcement Mr. Blerim Krasniqi and EXBS Program Advisor Mr. George Rick Clarke.

The training, which lasted four days, took place at the Pristina International Airport and focused on passenger profiling and selectivity, observation and surveillance, aircraft inspection, drug identification and risk awareness and analysis, with practical exercises to enable the customs and border police officers to tackle effectively the main security challenges when combatting smuggling.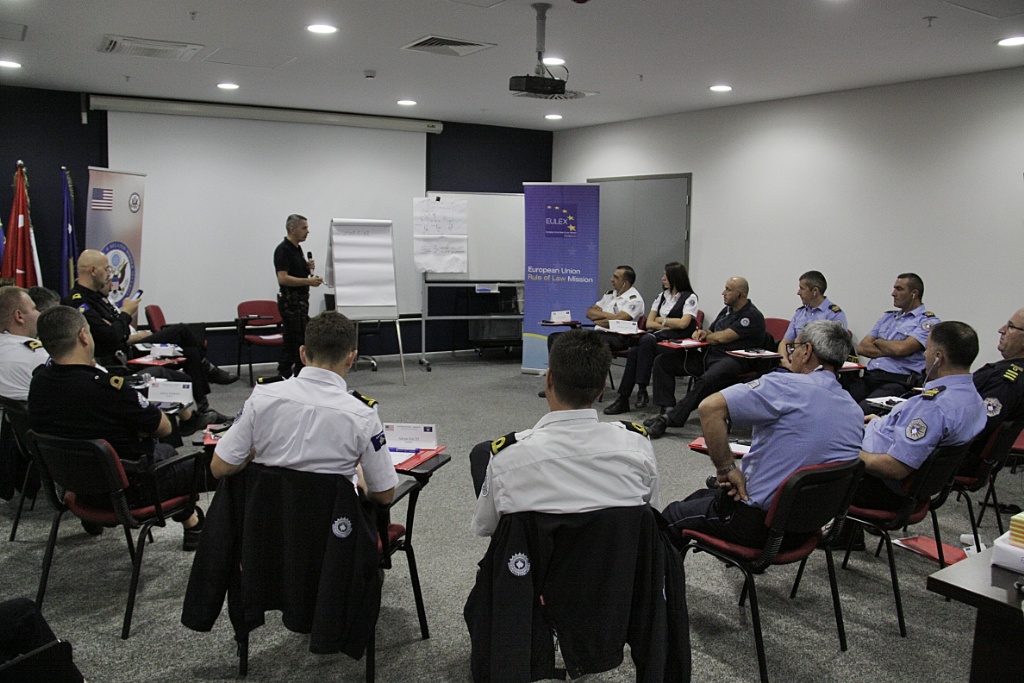 Mirsad Miftari, Police Officer: "We have learned a lot from the course, such as the various types of narcotics' smuggling. We had also practical exercises improvising the different situations where we had to identify the suspects and how the smuggling occurred. The course was well organized and it will help us in our field work".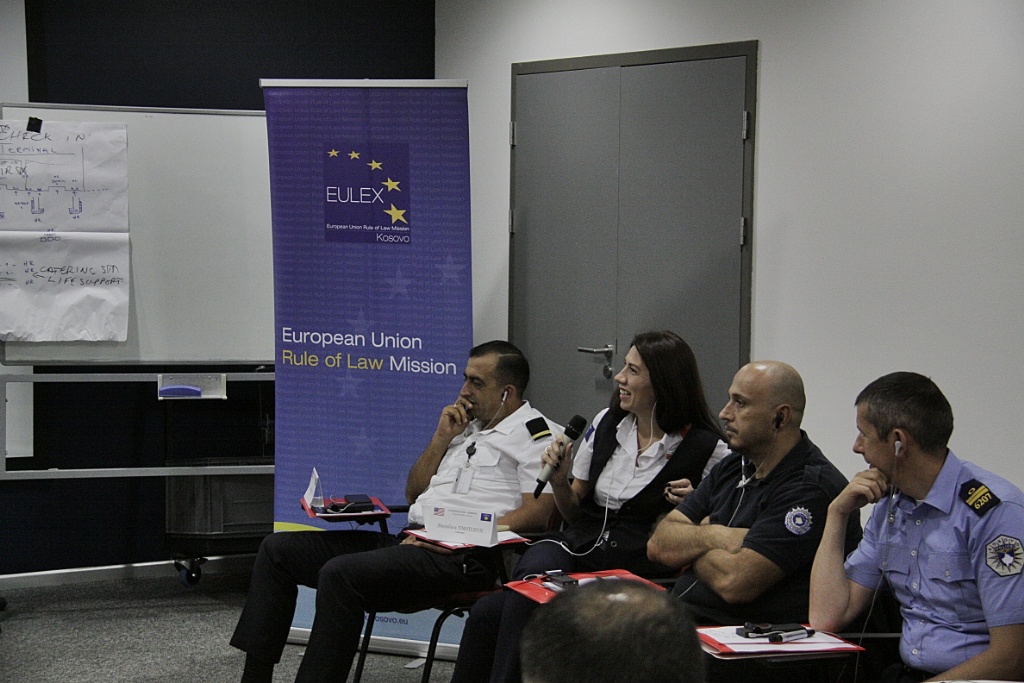 Stanislava Timotijević, Customs Officer: "We have learned a lot about the concrete profiles of people who are dealing with drugs, and this is a great addition to our knowledge. I will make sure to share my experience from this training with my colleagues."

The aim of the training was in fact to increase the operational and planning capacity of customs and border police, as well as their ability to profile passengers to identify potential threats.

During the handing over of the certificates for the 16 newly trained officers, drug test equipment was also provided by EULEX to Kosovo Border Police and Customs.