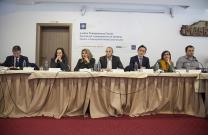 The OSCE Mission in Kosovo and the EULEX Rule of Law Mission in Kosovo launched the Justice Transparency Forum, a formal space for on-going communication between journalists and justice institutions during a workshop held in Rugova valley on 6-7 December.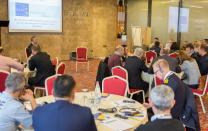 EULEX Strengthening Division has organized two day specialized workshop on investigation and forensic coordination of sexual and gender based crime offences on 6 and 7 December in Pristina.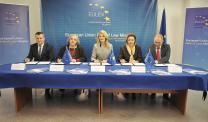 Joint Rule of Law Coordination Board met in Pristina today to assess the progress in the rule of law area in Kosovo. The Compact Progress Report assessing progress between August 2015 – June 2016 was released during the meeting.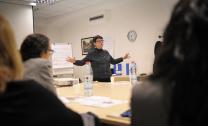 From 25 November, the International Day for the Elimination of Violence against Women, to 10 December, Human Rights Day, the 16 Days of Activism against Gender-Based Violence Campaign is a time to galvanize action to end violence against women.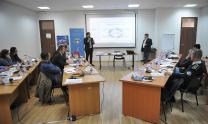 As part of the training aimed at raising the international police cooperation, EULEX Mission held a week long course for Kosovo Police, KP, in order to...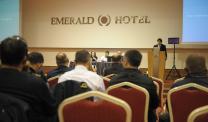 EULEX International Law Enforcement Unit organized a two day workshop on the 26th and the 27th of October for Kosovo Police and Kosovo Customs.
Video Profile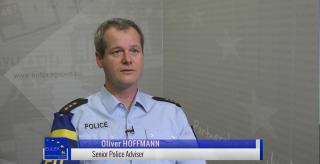 Senior Police Advisor, Oliver Hoffmann explains the role of EULEX police in Kosovo.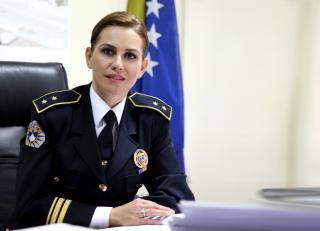 Preserving the crime scene and collecting forensic evidence, even if it's a fingerprint or a shoe impression, a piece of hair or a fiber, could make a difference whether an alleged criminal walks free or faces trial for committing a crime.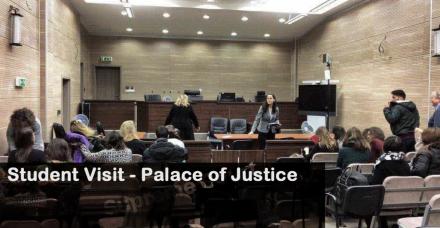 On 19 January 2017, Malcolm Simmons, President of EULEX Kosovo Judges, received students from the European Master's Degree...