25 September 2018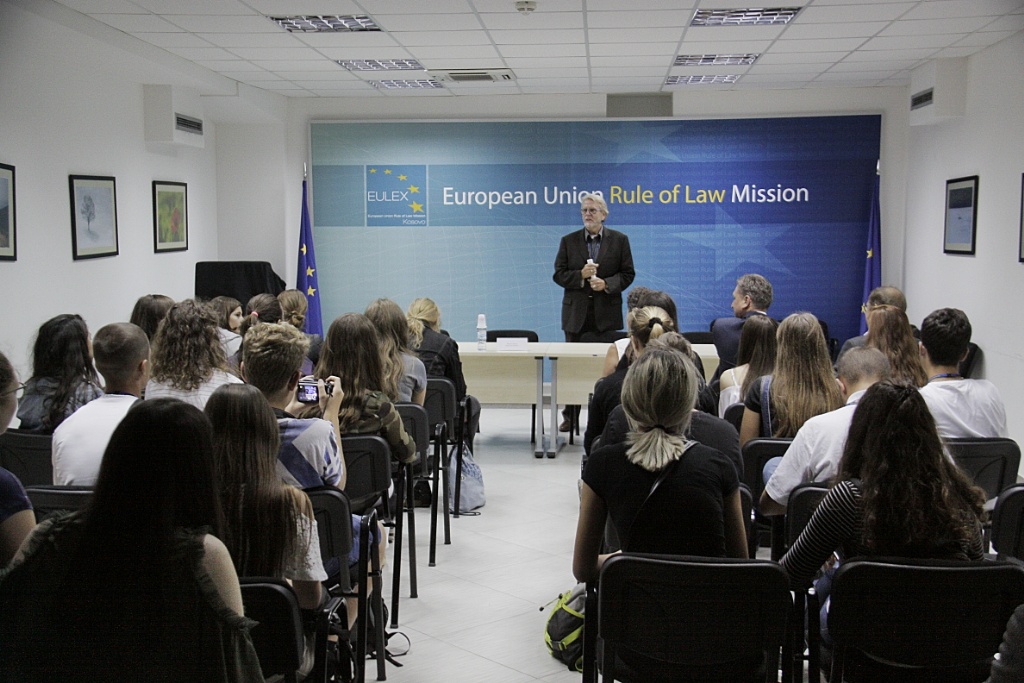 On 24 September Bernd Thran, the Deputy Head of Mission, welcomed to the EULEX Headquarters a group of young students from the German city of Engen, as well as a group of Kosovo-Albanian students who were part of an exchange programme.

The study visit aimed to explain to the students about the new EULEX mandate and what the Mission is doing to support the Kosovo institutions in the fields of justice, police and law enforcement and how it contributes to the development of democratic and efficient rule-of-law institutions in Kosovo.

After an overview of the two new monitoring and operational pillars of the EULEX mandate and of the latest political developments with regard to the EU-facilitated dialogue between Pristina and Belgrade, the students showed a great deal of interest in the Mission's work and held a constructive exchange of questions and answers with the Deputy Head of Mission.

The discussion touched upon the role of EULEX as second security-responder, the security and political situation, and the Mission's beginnings in 2008.

Back